Students. This section is for you to create your projects. Check out the resources below!
Past Participant Project Videos
National Organizations
Check out these national organizations to learn about environmental issues facing our nation and the world.
New Jersey & Climate Change Resources
These websites will provide information about environmental issues in New Jersey with a focus on climate change.
Colorado and Smart City Resources:
These websites will provide information about environmental issues in Colorado and the Smart City in Denver.
YouTube Videos:
TED Talks
TED Talks are short, powerful talks that are designed to spread big ideas. Check out these talks related to environmental issues:
Books & Magazines
Want to read more about environmental issues? These informational texts and fiction books are a great place to start.
Informational Texts
It's Getting Hot in Here: The Past, Present, and Future of Climate Change by Bridget Heos
Plants Vs. Meats: The Health, History, and Ethics of What We Eat by Meredith Sayles Hughes
The Story of Seeds: From Mendels Garden to your Plate, and How There's More of Less to Eat Around the World by Nancy F. Castaldo
Eyes Wide Open: Going Behind the Environmental Headlines by Paul Fleischman
Unstoppable: Harnessing Science to Change the World by Bill Nye
Climate Changed: A Personal Journey Through the Science by Philippe Squarzoni
Moonbird: A Year on the Wind With the Great Survivor B95 by Phillip M. Hoose
World Without Fish: How Could We Let This Happen? by Mark Kurlansky
We Are the Weather Makers: The History of Climate Change by Sally M. Walker
The Green Teen: The Eco-friendly Teens Guide to Saving the Planet by Jenn Savedge
Fiction
Fuzzy Mud by Louis Sachar
Threatened by Eliot Schrefer
The Story of Owen: Dragon Slayer of Trondheim by E. K. Johnston
Skink No Surrender by Carl Hiaasen
Endangered by Eliot Schrefer
Ship Breaker by Paolo Bacigalupi
Wolves, Boys, & Other Things That Might Kill Me by Kristen Chandler
Empty by Suzanne Weyn
The Carbon Diaries 2015 by Saci Lloyd
The Law of Ueki by Tsubasa Fukuchi
Boys, Bears, and A Serious Pair of Hiking Boots by Abby McDonald
The Wild Robot by Peter Brown
Key Vocabulary
As you define an environmental issue, create actions to help solve the issue, apply actions in your community and evaluate the results, there will be key vocabulary terms with which you may want to be familiar. Use the list below as a resource.
(HOT TIP: When you are exploring various resources, be sure to stop and look up the definitions of words that are unfamiliar to you. This will help you to better understand what you are reading, viewing and hearing.)
BIODIVERSITY
The variety of life in the world or in a particular habitat or ecosystem.
BIOSPHERE
A narrow zone of the earth where land, water, and air interact with each other to support life.
CONSERVATION
The protection and preservation of natural environments and resources.
ECOSYSTEM
The complex system of relationships between living things and their
environment.
ENDANGERED SPECIES
Animals or plants in danger of becoming extinct or disappearing in the
near future.
ENERGY-EFFICIENT
Aable to use less energy (esp. of vehicles, appliances, buildings, etc.).
HYDROPONICS
The process of growing plants in sand, gravel, or liquid, with added nutrients
but without soil.
POLLUTANT
A substance or material that damages the natural environment.
PRESERVE
To keep something in its original state.
PROTECT
To keep from harm.
RECYCLE
To convert waste into reusable material.
RENEWABLE
Can be used without running out (i.e. energy sources like solar and
wind).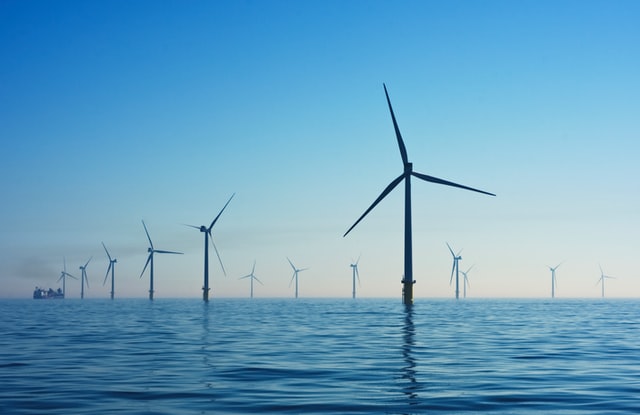 RENEWABLES
Forms of energy that can be replaced naturally, such as hydro-electricity,
solar energy and wind power.
SUSTAINABILITY
Able to meet needs without compromising the ability of future generations
to meet their own needs.
The resources listed on this STUDENT RESOURCES page are just a starting point. Be sure to use your creativity and problem solving skills to find additional resources that may be helpful.
Be Inspired by the 2022-2023 winners and their topics!
Students! Are you ready to take action to protect the environment?
Questions? Comments? Contact Kim@Fill.Foundation or call 718-483-4262
©2020-2023 Foundation for Impact on Literacy and Learning